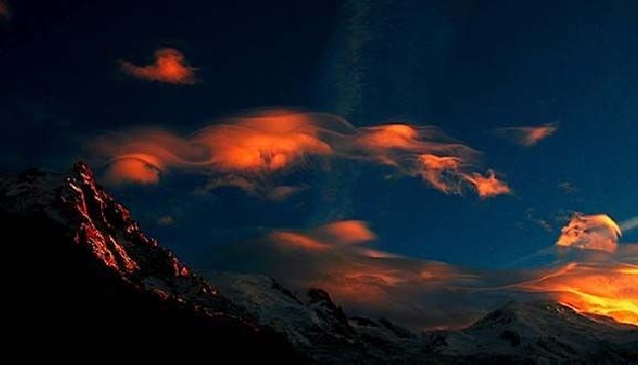 Celeb Spotting in Chamonix
Editorial
...feeling 'tired and emotional' Charlotte Church and Gavin Henson ended up arguing...
Chamonix may be the mecca for alpinists, but the year round resort also attracts its fair share of celebrity visitors, keen to find out what the magnetic draw to this valley at the foot of Mont Blanc in Haute Savoie is all about.

Chamonix has always attracted huge numbers of visitors from all corners of the globe keen to marvel at Mont Blanc and enjoy the many activities and attractions in the alpine resort.
Little wonder then that Chamonix also boasts its fair share of famous faces too and there's nothing better than a bit of celeb spotting on an afternoon…
Kylie Minogue is turning into a bit of regular, having celebrated New Year 2009 and 2010 in Chamonix, including a New Year's Eve banquet at the gourmet Cabane Restaurant. The diminutive Aussie pop star was lucky, lucky, lucky enough to enjoy excellent snow conditions on the pistes of Les Grands Montets, but her hunky Spanish model boyfriend, Andreas Velencoso Segura, wasn't quite so lucky, lucky, lucky as he apparently injured himself learning to snowboard!
Now-defunct celeb couple Charlotte Church and Gavin Henson came to Chamonix, more for the après-ski than the actual skiing it seems, as the couple were spotted at Chamonix night bar Le Privilege.Our Char couldn't resist belting out a few karaoke hits, whilst rugby boy Gavin looked grumpy in the corner. Probably feeling 'tired and emotional', it seems Charlotte and Gavin even ended up arguing in the streets of Chamonix!
More marital stress when Tiger Wood's now ex-wife Elin Nordegren chose a catered chalet holiday in Chamonix when her überfamous husband admitting to not one, but 14 affairs, what's a woman supposed to do? Elin decided escaping on a ski holiday with her Swedish family was the answer, but the world's media seemed to have tagged along too for the ride!
On a more sporting note, Hollywood superstar and soon to be Dad Orlando Bloom was a regular visitor to Chamonix in his bachelor days. A very keen snowboarder, Orlando was spotted taking on the might of Aiguille du Midi with a trip to do the mythical Vallee Blanche off piste run that takes in the Mer de Glace glacier.
The Politest Man In Pop, Will Young was also drawn to Chamonix for a spot of spring skiing, having been clocked sporting a very smart combo of grey ski trousers and black jacket in the car park, he was then seen sprinting to get to the lifts at Les Grands Montets.
Someone else who came for the skiing is BBC journalist Fiona Bruce. Determined to crack the ultimate winter sports discipline – powder skiing - the respected newsreader held her own, with lessons from an expert guide. Fiona stayed in style at the Hotel Morgane Boutique Hoteljust 100m from the Aiguille du Midi lift station in the centre of Chamonix.
With all these celebs to spot it's little wonder we ever get time to actually ski Chamonix ourselves, but we do and we're looking forward to the next round of famous faces during winter 2010/2011!