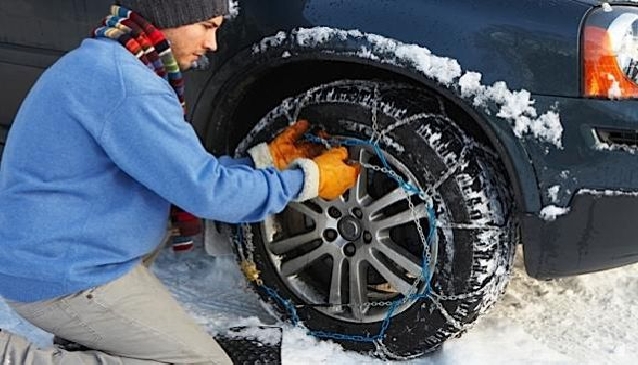 Snow Driving in Chamonix
Editorial
If snow has fallen heavily in town, that means there's a whole load off fresh powder on the piste!
The key to driving in snow and ice in Chamonix or any winter ski resort is to be gentle. Gentle application of the pedals is essential, so all braking or accelerating should be as progressive as possible.
Remember:
Stopping distances in snow and ice are 10 times longer than normal
Use second gear when pulling away – easing your foot gently off the clutch avoids wheel spin
Try and maintain a constant, safe speed to avoid braking and accelerating
If your car has ABS, when you start skidding hold the wheel firmly as you brake and you'll feel the brake pedal 'grinding' as the ABS kicks in so you can brake whilst maintaining steering
If you don't have ABS and you start to skid, you should pump the brakes, releasing until you feel the wheels start to get traction again before braking again to stop
Try and maintain good fuel levels in your car, you never know how long a journey will take
Of course, if you're coming to Chamonix for a season or live here, buying snow tyres for your car is essential, even if you have a 4x4 car. You should also invest in some snow chains and practice putting them on and off before the snow comes.
If you're coming to Chamonix on holiday, you may be renting a car from Geneva airport. If you rent from the main Swiss side of the airport, all cars are legally obliged to have winter tyres from November to the end of April. If you rent from the French side, you may have to pay extra for them.
Having been in the Chamonix a good few years now, we've also come up with some handy hints and info for you on driving in Chamonix:
Keep a pair of rubber gloves in the car for putting on the snow chains – woolly gloves get cold and wet very quickly as you struggle in the snow!
Make sure you have a good ice scraper, small shovel and de-icer in the car. The weather can change so quickly in Chamonix, your car could get snowed in after just a couple of hours
If you do get stuck in the snow, dig the snow out around the wheels, set them straight and use an old mat or carpet under the wheels to help traction
By law in France you are obliged to have a high-visibility vest and a warning triangle in your car at all times, not just winter
Don't think you can get away with not having snow tyres or chains – on very snowy days in season, the gendarmes stop traffic on the way up to the ski areas to check you are properly equipped
If you don't fancy driving up to resort, the best option (and the most environmentally friendly and often the most economical too) is to book an airport transfer with a company like Mountain Drop-offs. They will pick up from the airport and take you to the door of your accommodation, then take you back to the airport at the end of your stay.
Once in resort, you can still get around without a car. The Chamonix Valley train line running from Servoz to Vallorcine is free with a Carte d'Hote. The easiest ski lifts to get to by train are Vallorcine (just 50m away from the train station), Grands Montets (a five minute walk from the Argentiere stop) and Flegere (the ski lift is a couple of minutes' walk from the Les Praz train stop).
Carte d'Hote is a guest card that you can ask for from the hotel you are staying at or from the rental agency you are renting your self-catering apartment or chalet from and as well as free travel on the trains in the Chamonix valley, give you discounts at the Espace Tairraz museum and Richard Bozon leisure centre.
The buses in Chamonix have also been greatly improved in recent years and these are also free with the carte d'hote. Bus routes now run across the Chamonix valley, so you can get on in Les Houches and travel all the way to Le Tour without having to change and buses serve the base lifts of each ski resort, giving you easy access to Prarion and Bellevue in Les Houches, Brevent, La Flegere, Grands Montets and Le Tour.
If you are going to be driving in Chamonix this winter take it easy on the snowy roads and remember, if the snow has fallen heavily in town that means there's a whole load off fresh powder ready to be ridden higher up on the pistes!
Enjoy the winter ski season and take care.