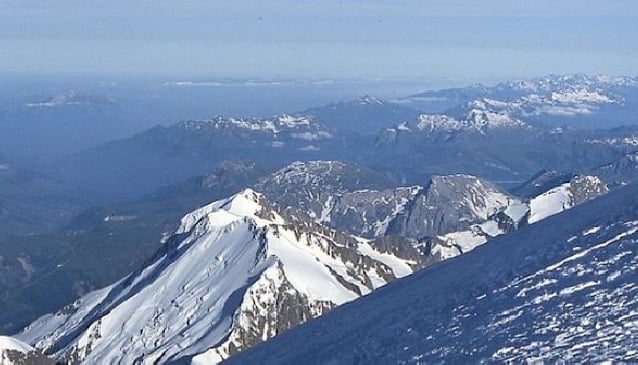 Mont Blanc Fights For Protection
Editorial
Hundreds of hopeful alpinists set off each year, aiming to conquer the summit...
For several years now Chamonix has been trying to launch an application to the United Nations to have Mont Blanc accredited as a 'reserve biosphere' UNESCO site. You would have thought the mountain that attracts millions of visitors to stand and look in awe, or even attempt to climb to the summit every year, would already be protected, but no…
It seems differences in opinion amongst the communes surrounding Mont Blanc may be hindering progress. Driving the campaign is Chamonix mayor Eric Fournier, with support from colleagues on the Italian side of Monte Bianco in Courmayeur. However, the commune where the Mont Blanc peak actually sits is rather against the whole idea of this sort of classification.
The town may be called Chamonix Mont Blanc, but it's actually neighbouring St Gervais who can lay claim to geographically having Mont Blanc. And over in St Gervais the mayor thinks this sort of UNESCO classification will lead to increased property prices, an influx of more tourists and, their main concern, that the application lacks any form of proposals to actually protect the Mont Blanc site.
As it stands, Jean-Marc Peillex the mayor of St Gervais is in favour of limiting foot traffic to the Mont Blanc summit by introducing a permit system, much like many of the world's most coveted peaks. So far Chamonix has resisted this politic, preferring to leave the Mont Blanc Massif open and accessible.
There are some 35 communes concerned by this application and Chamonix's job is to convince at least some of these to come on board, otherwise the dossier won't go very far. Ironically, Lake Annecy has just been given the classification by UNESCO, bringing the number of sites around the world to have this badge up to 936.
The committee set up to drive forward the application, ProMont Blanc, had been hoping for an application to be submitted and accepted by UNESCO in 2018, in line with Annecy Winter Olympic bid, but now the Haute Savoie has lost out to Korea to host the games, the mood is a little less optimistic in valley.
Did you know? Mont Blanc sits at 4810,45 metres above sea level and is the highest peak in western Europe. The first ascent of the peak was in 1786 by Chamonixard Jacques Balmat and Swiss Doctor Michel Paccard. The pair set off from the centre of Chamonix and today hundreds of hopeful alpinists set off with Chamonix guides each year from resort aiming to conquer the summit. Most go via the 'Voie Royale', which is from Les Houches, via the Gouter.